YakAttack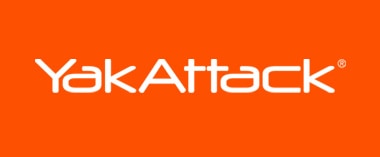 A 40-year testament to wood, willpower, and Wisconsin.
Free Shipping on all orders over $50
Free Returns and Exchanges
We Price Match
Expert Curated
Description
After years of using the standard rod tube on the YakAttack BlackPak, we knew it was time to add our YakAttack flair and design a product that was worthy of the YakAttack name. New for 2022 and launching along with the BlackPak Pro comes the introduction of the all-new TetherTube. The TetherTube was modeled after our popular AR Tube Rod Holder and works flawlessly with spinning and casting rods. The angled lead-in at the top of the TetherTube makes it a breeze to insert your rods and helps lock in your casting and spinning reels keeping them aligned and ready. For added security, the integrated but easily removable hook and tether systems ensure your rods stay put if things go wrong. Caged attachment points on both sides of the tube offer multiple hook points, and the oversized hook design is sized to attach directly to the shaft of your fishing rod if desired.
The Tether Tube is compatible with the BlackPak Pro but will not work with the classic BlackPak. Made from marine grade polymers, the Tether Tube is built to last and comes with our Built for Life Guarantee. The included hardware kit allows for installs on the BlackPak Pro or applications where a nut and washer are needed.
Sold as a single pack
Includes the integrated hook and tether
Compatible with spinning and casting rods
Hardware included
Only compatible with the BlackPak Pro, not the classic BlackPak
Made from marine grade polymers
Made in the USA
Covered by our Built for Life Guarantee
SKU: BLP-AC-0005