Anchor Wizard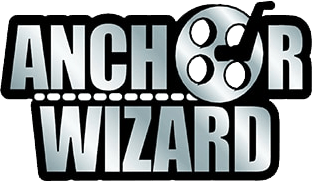 Anchor Wizard Brand Profile:
Say goodbye to hand-over-hand anchor retrieval and hello to an anchoring solution that changes the game for kayaking. The Anchor Wizard motto is Stop Yanking and Start Cranking, and that's because they've designed the perfect anchoring system that takes the work out of anchoring. Whether you're a professional fishing guide who fishes hard for your clients day after day, or a weekend angler out for a low impact adventure, Anchor Wizard makes anchoring faster and easier, whether you're in a kayak, canoe, standard V, drift, deep V, pontoon, or jon. Built to last, an Anchor Wizard anchor system means you get fishing in shallow or deep water faster. Look no further than the Anchor Wizard Bow Mount for an all-in-one system that allows precision placement and retrieval of anchors over 30 pounds. You'll find it easy to use and to maintain boat control against wind on the lakes and current on the rivers. It's perfect for back trolling salmon and steelhead, or plying big catfish and sturgeon out of their deep river holes and wood tangled dens. If you like fishing for stripers when they run up the Southern rivers mid-summer, Anchor Wizard has your anchoring system. Each one is precision crafted and is 100% American made, and they stand behind every product they make. Start here and start fishing with the best anchor retrieving system of its kind.
BIG Adventures is the proud manufacturer of Made-in-America Kayaks.
We are anglers, paddlers, and all around water enthusiasts. Getting on the water is in our veins and it has been our mission to share this obsession. We started and continue to be a Made in America kayak manufacturing company, honing in the craft of expertly engineered kayaks such as Bonafide, Native Watercraft, Liquidlogic, and Hurricane. With decades of experience, we decided to expand our offering and create a one-stop shop for all your paddling accessory and fishing needs.
There is no better feeling than getting out there, exploring a new or familiar waterway, the sound of a screaming reel, or the rush of adrenaline a new rapid offers. We have curated the trusted gear to allow you to do more of what you love and offer expert advice along the way. Let us be your favorite partner for all things watersports and for your next BIG adventure.
Explore all of Big Adventures
Shop everything and anything you might need to get on the water and keep you there from BIG Adventures.
Questions or Concerns on a Product? No Problem!
Our Product Experts Love helping our fellow paddlers and anglers find the perfect gear.
(Or, you can just call us to talk fishing.)