Native Watercraft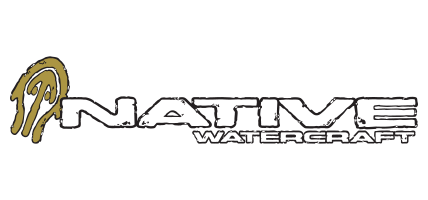 FISHING IS GOOD HERE.
Native Watercraft Brand Profile:
Native Watercraft designs and builds kayaks, hybrids, and accessories that get people out in the natural world. With decades of boat-building knowledge and an eye on driving the future of paddling, Native Watercraft has brought breakthrough kayaks to the marketplace and elevated the experience of kayakers everywhere. They use the newest materials and techniques to increase performance and comfort, and they pack their kayaks with features, including First Class Seating, Adapt-A-Track, Propel Pedal Drive, and Ultimate Tegris. Ready for the best kayaking experience you've had on the water? Look to the popular Slayer Family of propel kayaks for rich, kayak fishing versatility that is simply unmatched in the industry. Looking for a pedal fishing kayak machine with unmatched stability? Look no further than the Titan Propel series, a design that has proven itself to be a superior bass fishing kayak. For those seeking the next generation ultimate hybrid fishing kayak, the Ultimate FX series flawlessly blends the stability and comfort of a kayak with the spacious open hull of a canoe into one incredible kayak fishing platform. Or experience the ultimate grab-and-go paddle fishing kayak, the Falcon 11. Got your attention? Then it's time to discover Native Watercraft and enter the future of paddling.
BIG Adventures is the proud manufacturer of Made-in-America Kayaks.
We are anglers, paddlers, and all around water enthusiasts. Getting on the water is in our veins and it has been our mission to share this obsession. We started and continue to be a Made in America kayak manufacturing company, honing in the craft of expertly engineered kayaks such as Bonafide, Native Watercraft, Liquidlogic, and Hurricane. With decades of experience, we decided to expand our offering and create a one-stop shop for all your paddling accessory and fishing needs.
There is no better feeling than getting out there, exploring a new or familiar waterway, the sound of a screaming reel, or the rush of adrenaline a new rapid offers. We have curated the trusted gear to allow you to do more of what you love and offer expert advice along the way. Let us be your favorite partner for all things watersports and for your next BIG adventure.
Explore all of Big Adventures
Shop everything and anything you might need to get on the water and keep you there from BIG Adventures.
Questions or Concerns on a Product? No Problem!
Our Product Experts Love helping our fellow paddlers and anglers find the perfect gear.
(Or, you can just call us to talk fishing.)