YakAttack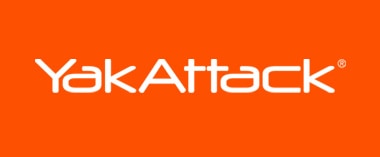 A 40-year testament to wood, willpower, and Wisconsin.
Free Shipping on all orders over $50
Free Returns and Exchanges
We Price Match
Expert Curated
Description
Since launching the YakAttack ParkNPole a number of years ago customers have been requesting a track mounted solution to secure their stakeout pole. This product is compatible with every length of YakAttack ParkNPole including the 6', 7' 8", and 8' Link. Using our popular RotoGrip platform, larger wheels were designed to perfectly secure the 0.84" ParkNPole diameter tubing. Super low profile at 2.4" tall, the ParkNPole RotoGrip secures the shaft between two soft rollers, securing your stakeout pole quietly and with just the right amount of tension. Sold as a single pack.
To secure your ParkNPole off the side of your kayak, the ParkNPole RotoGrip pairs nicely with a set of SideArm Track Mounts or the DoubleHeader Track Mount. Compatible with YakAttack MightyMount's, GearTrac, and most other factory installed kayak track systems and aftermarket track from Scotty Fishing Products, RAM Mounts, and YakGear. For FeelFree Kayaks, 3 Water Kayaks, and Jonny Boats you will need an adapter to be compatible. We offer the needed adapter in a single pack and a six pack.
Utilizes the Mighty Bolt to attach to kayak track
2.4" tall
GearTrac not included
Single pack
Patent Pending
Made in the USA
Covered by our Built for Life Guarantee
SKU: GRP-1004