YakAttack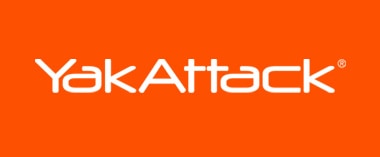 A 40-year testament to wood, willpower, and Wisconsin.
Free Shipping on all orders over $50
Free Returns and Exchanges
We Price Match
Expert Curated
Description
The ParkNPole Link™ is a smarter, two-piece version of the popular 8' ParkNPole™. The two-piece construction makes transportation easy to and from the water or makes it possible to store inside the hull of your fishing kayak. For a longer option purchase the 46'' extension making the total length 12'. At 12 feet, the ParkNPole Link™ plus the extension, make for a great push pole and also helps when anchoring in deeper water. Made from specially formed fiberglass and UV stabilized, wear resistant nylon. At 1.8 lbs, it is incredibly lightweight and extremely durable.
8' long

.845'' Diameter Tubing 

Purchase the 46" extension for an extended length of 12'

Wear-resistant nylon tip and foot with a fiberglass body

Weights only 1.8 lbs, yet is extremely durable.

The two-piece construction allows for easy transportation and storage.

Made in the USA

Covered by our Built for Life Guarantee

SKU: PNPL-8