YakAttack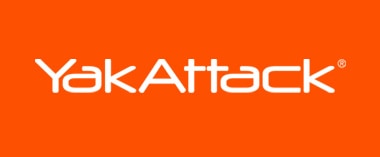 A 40-year testament to wood, willpower, and Wisconsin.
Free Shipping on all orders over $50
Free Returns and Exchanges
We Price Match
Expert Curated
Description
Product Overview
The Through Hull XL Wiring Kit is a larger version of our standard through hull kit with a 1.5" hole designed around larger diameter components like couplers for live imagining transducers like the Garmin Livescope or bow-mounted trolling motors like the MotorGuide Xi3. It could also be used on popular removable fish finder pods on kayaks as well as other applications where wires are needed to be ran through the hull of a kayak or boat. It is compatible with the GridLoc Mounting Platform featured on the BlackPak Pro, which opens up the possibilities for many more applications like using your BlackPak Pro as a battery box for your motor, actions cameras, etc. The installation does not require access to the backside of the install area, but does require a 1.5" hole. Included are 12 rubber inserts with common hole sizes ranging from 0.217" to 0.550" in diameter, 4 blank inserts, 2 nylon grommets, and 2 sets of hardware. If you are installing wires smaller than 0.217" in diameter, our standard sized GridLoc Through Hull Wiring Kit would be the best option. For a waterproof seal, marine sealant is required.
Hole Diameter Sizes:
A - Blank x 4 units
B - 0.217" x 2 units
C - 0.265" x 2 units
D - 0.320" x 2 units
E - 0.389" x 2 units
F - 0.460" x 2 units
G - 0.550" x 2 units
2 x grommets with stainless steel hardware
12 x rubber inserts with common hole sizes
Hole sizing ranges from 0.217" to 0.550" in diameter
4 x blank rubber inserts
Compatible with the hole pattern on the BlackPak Pro
Requires 1.5" hole
Grommet dimensions: 2-5/16" x 2-5/16" 
Made in the USA
Covered by our Built for Life Guarantee
SKU: EMS-1004
UPC: 819731015166