Berkley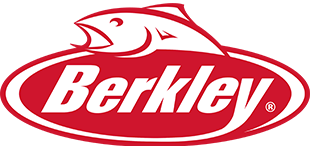 YOUR FISH. OUR SCIENCE.
Free Shipping on all orders over $50
Free Returns and Exchanges
We Price Match
Expert Curated
Description
Easy-casting Berkley® Vanish® has become a popular 100% fluorocarbon leader in the U.S. and Canada. Continuously upgrades on the Vanish formula have made ita mainstay to ensure your satisfaction. Great value, great performance!
THE EASY HANDLING 100% FLUOROCARBON LEADER MATERIAL
Remains clear under water – 100% fluorocarbon refracts light similar to water
Optimal Wet Strength – Non-absorbing fluorocarbon maintains strength and abrasion resistance under water
Improved Flexibility – Traditional fluorocarbons are stiff, Vanish is designed to be more flexible
| MODEL NUMBER | BREAK STRENGTH | LINE LENGTH | COLOR | LINE DIAMETER | PACKAGE COUNT | WATER TYPE | SKU |
| --- | --- | --- | --- | --- | --- | --- | --- |
| VLMC60-15 | 60LB | 27.2KG | 30YD | 27M | CLEAR | 0.032IN | 0.81MM | 1 | SALTWATER | 1097123 |
| VLMC30-15 | 30LB | 13.6KG | 30YD | 27M | CLEAR | 0.022IN | 0.55MM | 1 | ALL WATER TYPES | 1564115 |
| VLMC40-15 | 40LB | 18.1KG | 30YD | 27M | CLEAR | 0.024IN | 0.60MM | 1 | ALL WATER TYPES | 1564116 |
| VLMC50-15 | 50LB | 22.6KG | 30YD | 27M | CLEAR | 0.029IN | 0.73MM | 1 | ALL WATER TYPES | 1564117 |
| VLMC60-15 | 60LB | 27.2KG | 30YD | 27M | CLEAR | 0.032IN | 0.81MM | 1 | ALL WATER TYPES | 1564118 |
| VLMC80-15 | 80LB | 36.2KG | 30YD | 27M | CLEAR | 0.036IN | 0.91MM | 1 | ALL WATER TYPES | 1564119 |
| VLMC100-15 | 100LB | 45.3KG | 30YD | 27M | CLEAR | 0.041IN | 1.04MM | 1 | ALL WATER TYPES | 1564120 |