Bending Branches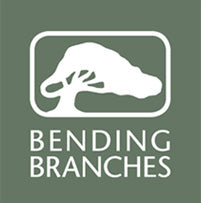 A 40-year testament to wood, willpower, and Wisconsin.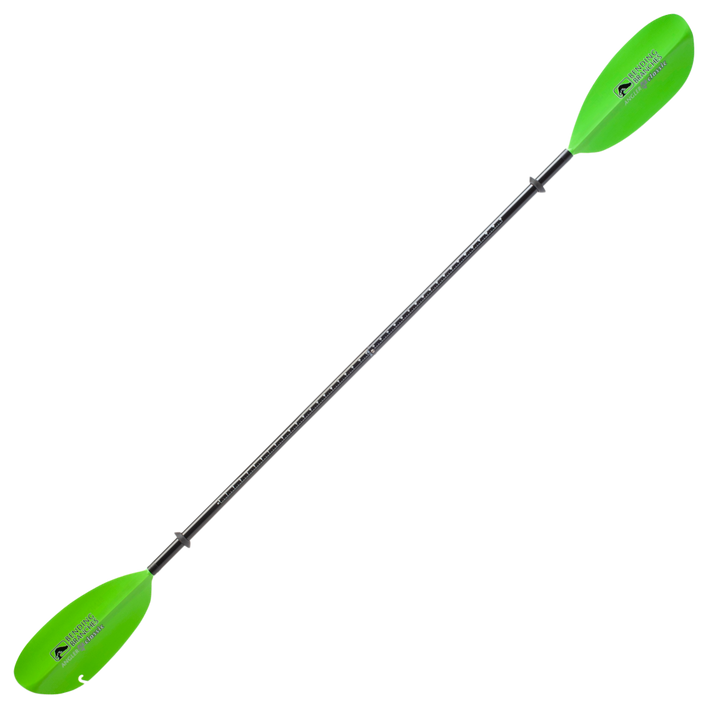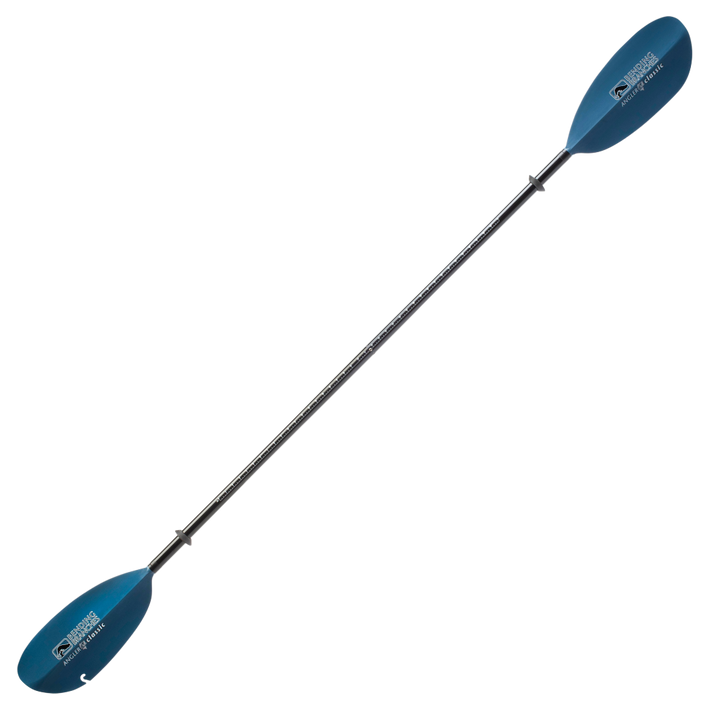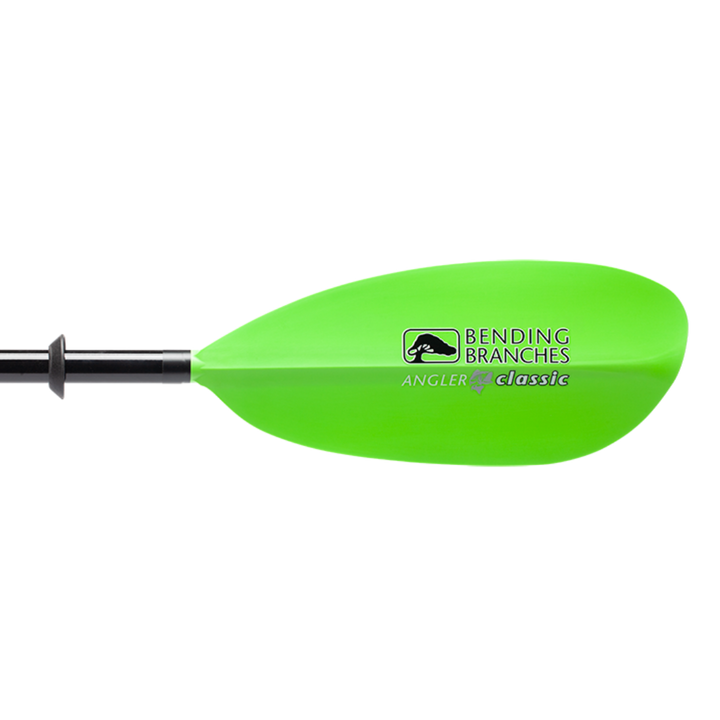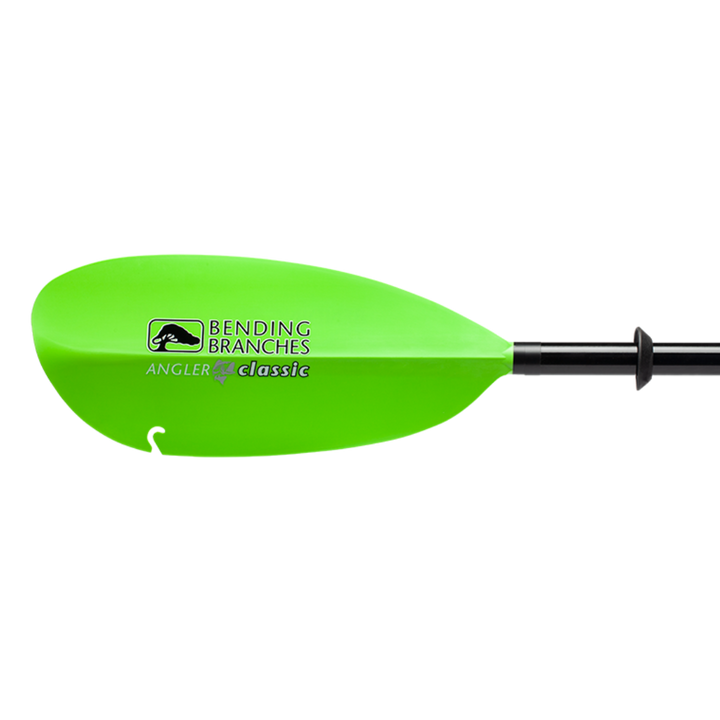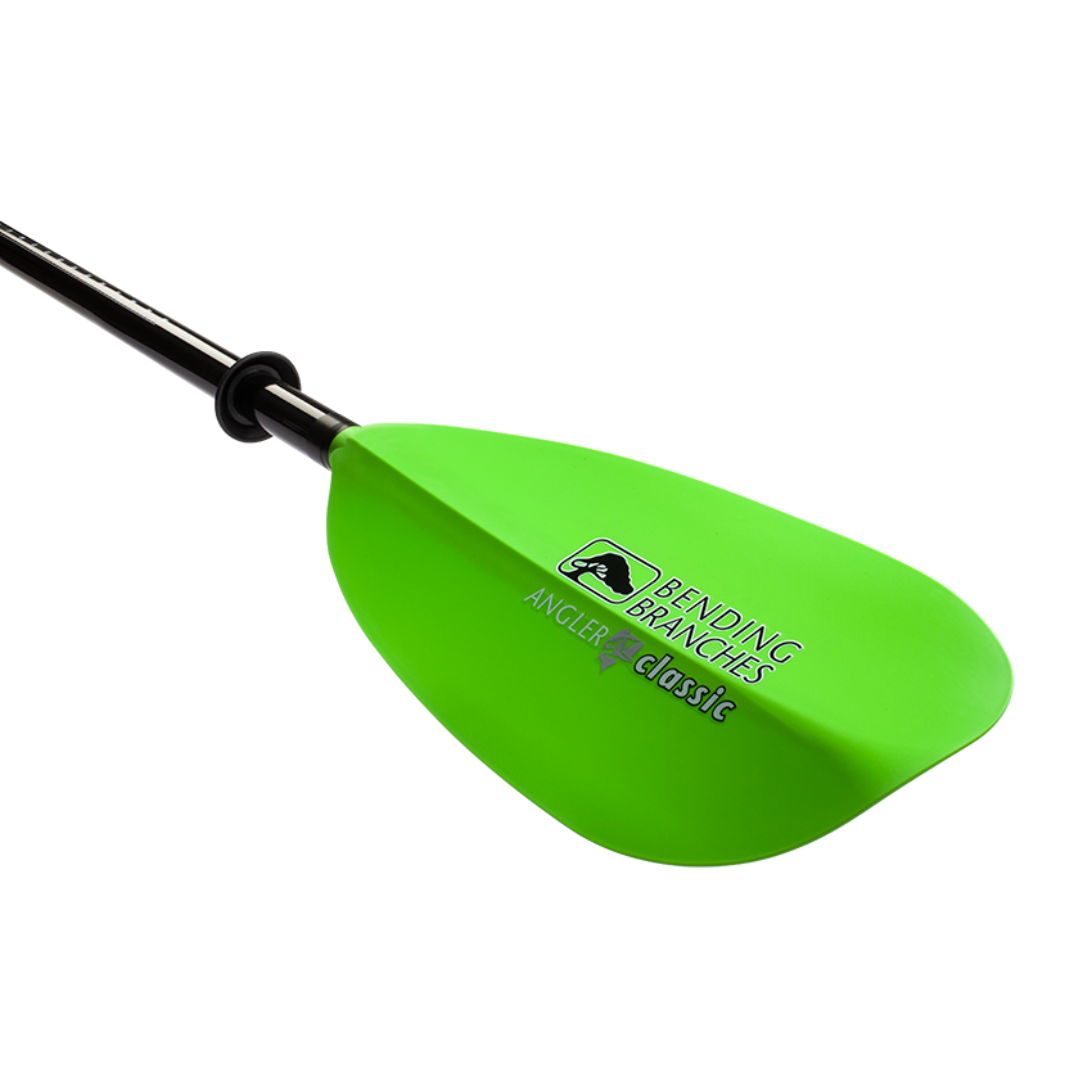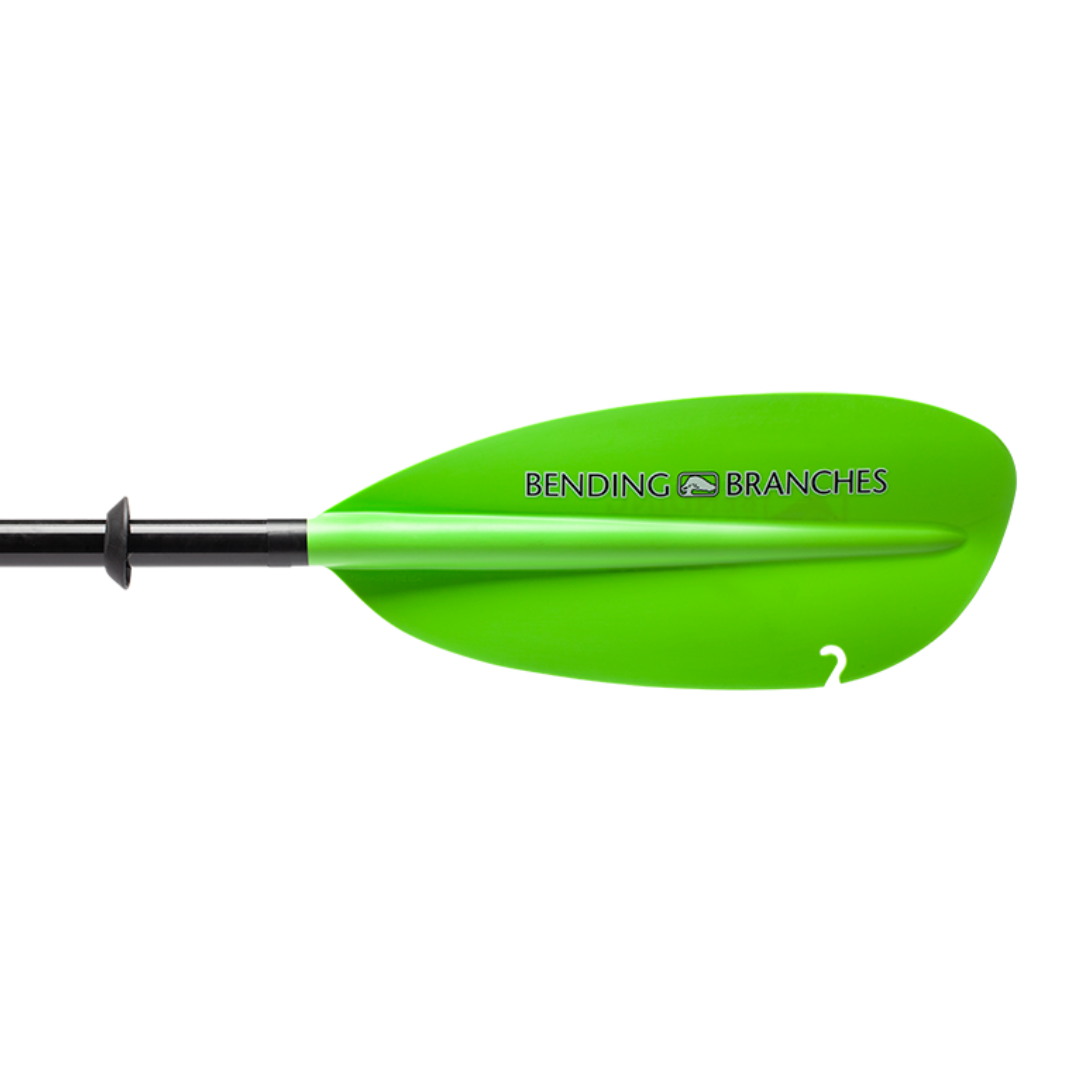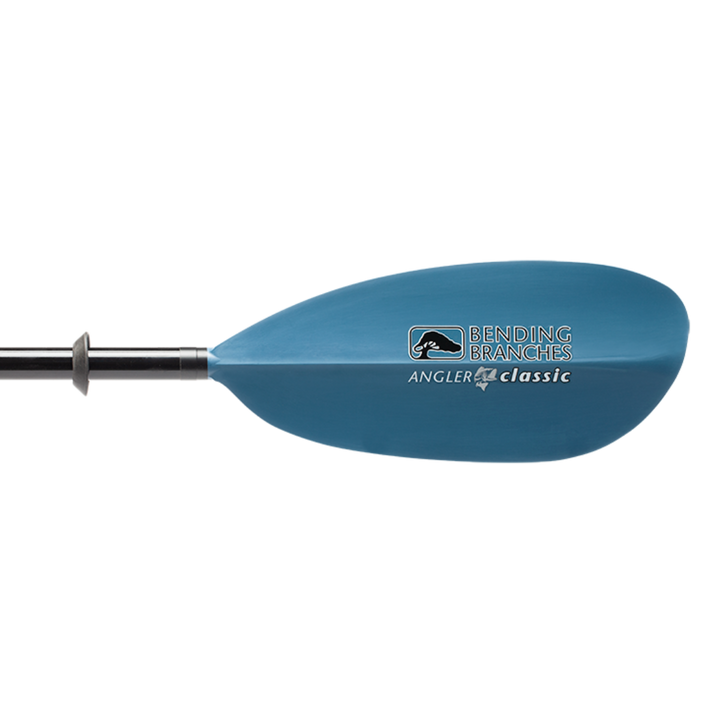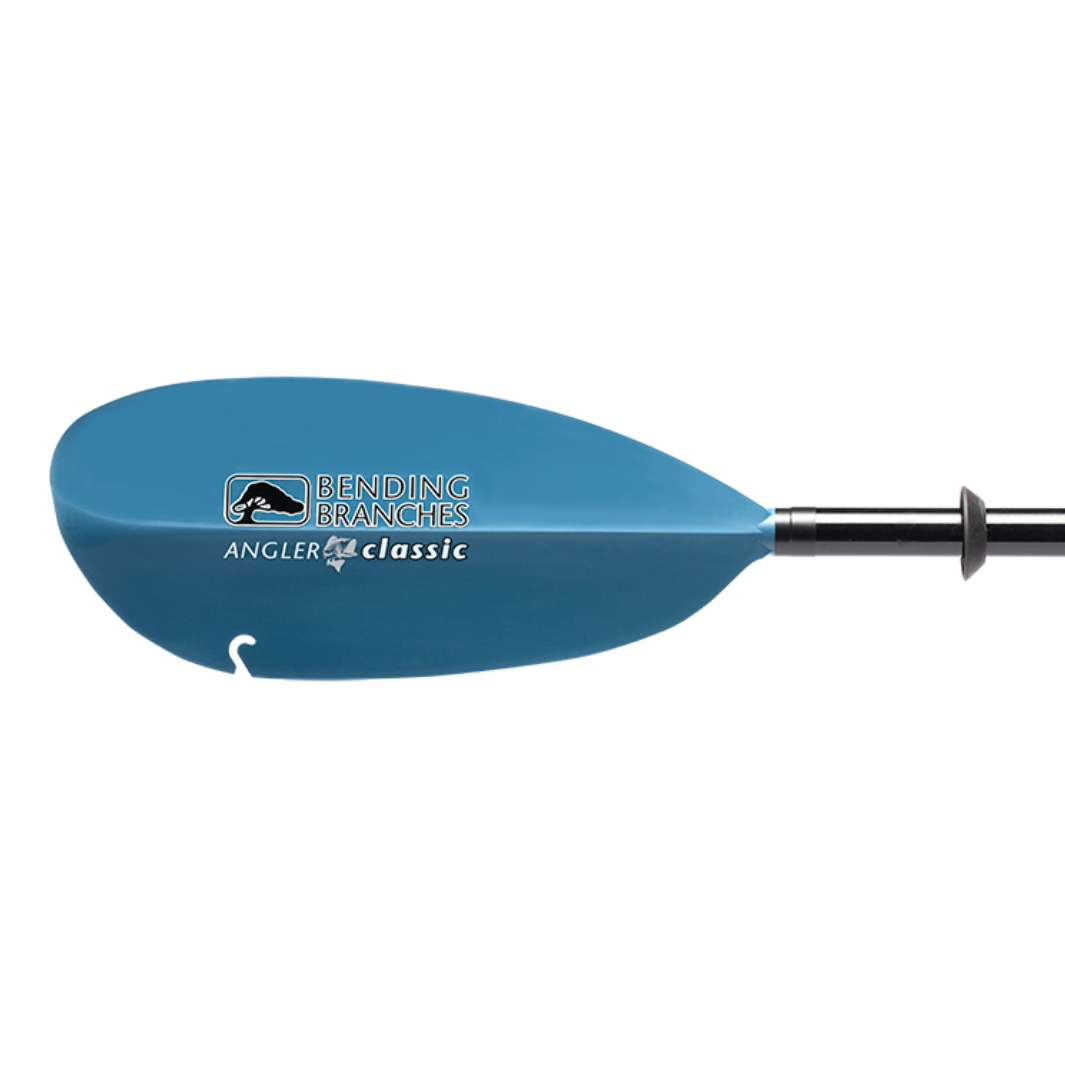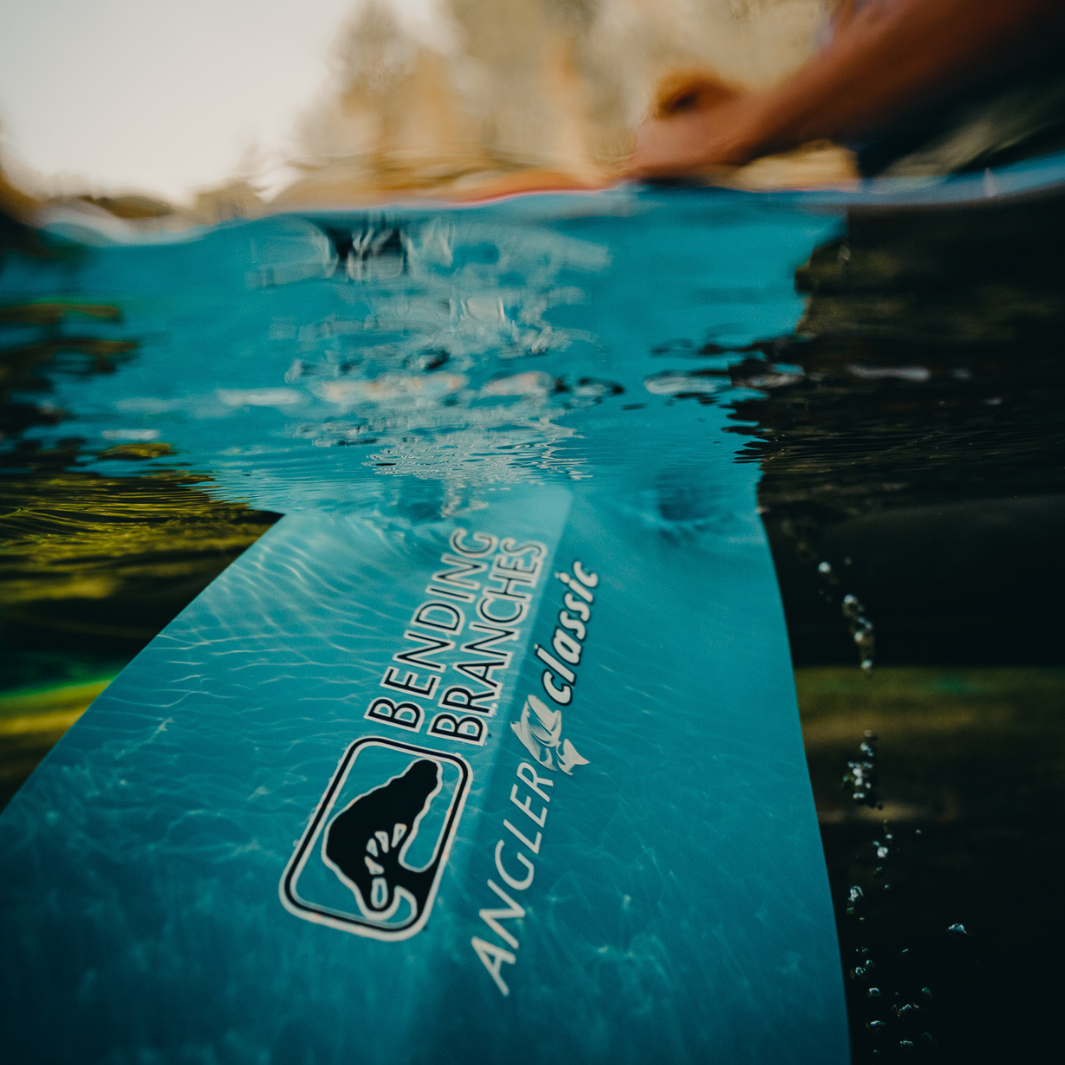 Bending Branches Angler Classic Snap Button Paddle
Free Shipping on all orders over $50
Free Returns and Exchanges
We Price Match
Expert Curated
Description
Updated for 2023!
The best-selling kayak fishing paddle on the market, the Angler Classic is the staple of durability on the water.
New for 2023: Smoother, larger and stronger blade. The new blade shape is larger than previous generations, providing more horsepower and control with every stroke. The improvements result in a smoother forward stroke with a stiffer feel, quieter entry and exit, and less chances for flutter. The upgraded fiberglass + nylon blade material is stronger (meaning less inefficiencies) and thicker, making it more durable and robust long-term.
Fiberglass-reinforced nylon blades are designed for forgiveness and just the right amount of flex, keeping the kayak moving efficiently even with extra gear slowing you down. 
102.5 sq. inch blade it the ideal size for horsepower and control with the heavily loaded fishing kayaks, but not overly fatiguing, heavy, or flexible.
100% fiberglass shaft is durable and strong, yet lighter than commodity aluminum, so it will hold up in the most uncertain of conditions while not draining all your energy. Fiberglass is also valued for being warm, plus flexible and forgiving when compared to aluminum.
The shaft is ovalized where the hands go for more comfort and control, and to limit the chances for blisters.
Snap-button ferrule is fixed length plus tight fitting, secure, and long-lasting. No wobbling or inefficiencies like commodity systems. It's not as technical as some modern ferrule systems, but one of the more robust options. Comes with 3-hole for adjustable feather angles of 0° or 60°, left or right hand control.
New carbon ferrule insert is light, tight, and right for the long haul. This is a sizable upgrade over plastic or glass ferrule inserts.
Available in two vibrant colors: Tidal Blue for the discrete approach and Electric Green for safety and standing out.
Built-in hook retrieval system for retrieving a snagged lure
40-inch tape measure on shaft is a sizing guide, allowing you to verify catches on the spot 
Proudly hand built in Osceola, Wisconsin, USA, by a team of paddlers and outdoor enthusiasts.
Shaft Material: Fiberglass
Blade Material: Fiberglass Reinforced Nylon
Blade Size: 7.5" x 18" (102.5 sq. in.) (661 sq. cm)
Weight: 35.5 oz. (1,006 g)
Ferrule Angles: 0° & 60° (L or R)