YakAttack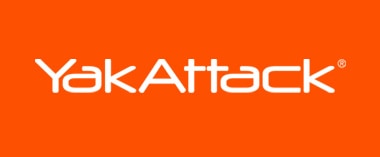 A 40-year testament to wood, willpower, and Wisconsin.
Free Shipping on all orders over $50
Free Returns and Exchanges
We Price Match
Expert Curated
Description
YAKATTACK TORQEEDO THROTTLE MOUNT WITH TRACK MOUNTED LOCKNLOAD MOUNTING SYSTEM (TQM-1001)
Featuring the LockNLoad mounting system this throttle mount is a great solution for attaching your Torqeedo throttle to YakAttack GearTrac, MightyMount II, MightyMount XL or most other factory-installed kayak track. The LockNLoad base gives you peace of mind offering an ultra secure install, but is also very easy to adjust on the water and attach or remove. Includes all necessary hardware. Patent pending. Torqeedo throttle not included. Compatible with YakAttack MightyMounts, GearTrac, and most other kayak track systems from Scotty Fishing Products, RAM Mounts, and YakGear. For FeelFree Kayaks, 3 Water Kayaks, and Jonny Boats you will need an adapter to be compatible. We offer the needed adapter in a single pack and a six pack.
The LockNLoad track mount system is the most innovative mounting system on the market, and is exactly what you'd expect from the industry leaders in track mounting technology. There are 3 modes: locked, adjustment, and removal. The patent pending design is easy to use:
From locked mode, simply squeeze a lever to go into adjustment mode.

In adjustment mode, the mount can be rotated in any direction, but cannot be removed, ensuring the accessory is completely secure while making adjustments. Let go of the lever and you are back in locked mode.

To go to removal mode, flip the lever out, and the system easily slides off of the track mount.

GearTrac and Torqueedo throttle not included

Made in the USA

Patent Pending

SKU: TQM-1001