YakAttack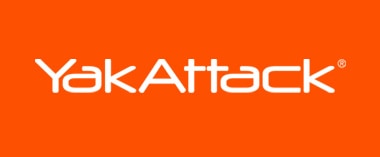 A 40-year testament to wood, willpower, and Wisconsin.
Free Shipping on all orders over $50
Free Returns and Exchanges
We Price Match
Expert Curated
Description
Depthfinder installation on kayaks just got smarter. The YakAttack CellBlok is a track mounted battery box and its top surface serves as a mounting platform for the display and transducer deployment arm. No more drilling holes in your kayak or routing wires! Simply loosen the two track mount knobs and the CellBlok allows you to quickly and easily attach or remove your depthfinder. A minimum of 10.5" of track is required to attach the CellBlok. The YakAttack SwitchBlade Transducer Deployment Arm and our line of fish finder mounts pair perfectly with the CellBlok to create a complete fish finder mounting solution.

Interior Space - 6.375'' x 4.25'' x 2.60''

Exterior Dimensions - 10.25'' x 6.75'' x 3.50''

CellBlok box only with hardware to attach to GearTrac.