YakAttack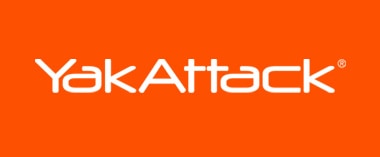 A 40-year testament to wood, willpower, and Wisconsin.
Free Shipping on all orders over $50
Free Returns and Exchanges
We Price Match
Expert Curated
Description
Product Overview
The YakAttack GridLoc Through Hull Wiring Kit is perfect for popular removable fish finder pods on kayaks as well as other applications where wires are needed to be ran through the hull of a kayak or boat. It is also compatible with the GridLoc Mounting Platform featured on the BlackPak Pro which opens up the possibilities for many more applications like using your BlackPak Pro as a battery box for your motor, actions cameras, etc. The installation does not require access to the backside of the install area, but does require a 1" hole. Included are 14 rubber inserts with common hole sizes ranging from 0.08" to 0.389" in diameter, 4 blank inserts, 2 nylon grommets, and 2 sets of hardware. If your install requires more than 1" of clearance to run wires or connectors the GridLoc Through Hull Wiring Kit XL version (1.5" hole) of this product would be the best option. For a waterproof seal, marine sealant is required. This is an updated version of our original Through Hull Wiring Kit as compatibility with the GridLoc hole pattern was added to this new version. In addition we added 2 more blank inserts and 2 smaller 0.8" inserts for smaller wires.
Hole Diameter Sizes:
A - 0.166" x 2 units
B - 0.191" x 2 units
C - 0.205" x 2 units
D - 0.265" x 2 units
E - 0.345" x 2 units
F – Blank x 4 units
G - 0.08"  x 2 units
H - 0.389" x 1 unit (two halves) 
2 x grommets
14 x rubber inserts with common hole sizes
Hole sizing ranges from 0.08" to 0.389" in diameter
4 x blank rubber inserts
Compatible with the hole pattern on the BlackPak Pro
Grommet dimensions: 2.75" x 1.5"
Requires 1" hole
Made in the USA
Covered by our Built for Life Guarantee
SKU: EMS-1003
UPC: 819731015142